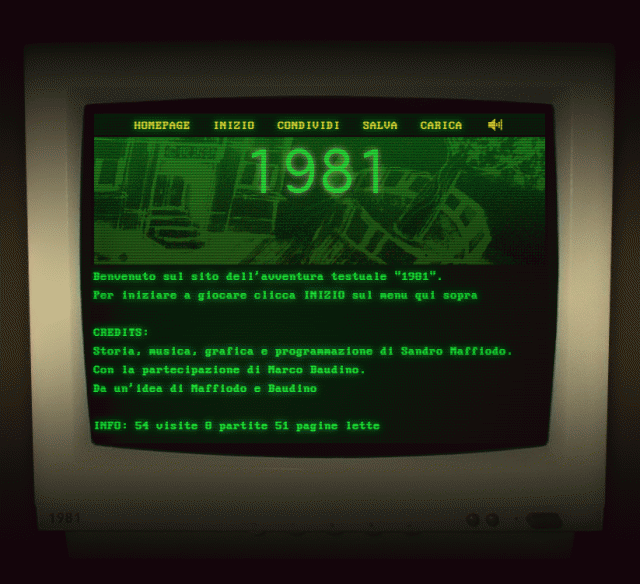 This is a SciFi text game, written by me. A text game is like the old "Libro Game" that i read in my childhood (80s). You can read the story and choose how the story must continue.
1981 is short, you can complete the story in 15 minutes but warning: there are more than one ending!! :-)
Here you can play 1981 The Game. NOTE: The game is written in italian! There is no translation in any other languages!
1981 was written in Javascript, PHP and CSS3!
I am planning to upgrade the 1981 website to be Responsive and Mobile Friendly but i don't know when i can do this.. in the future, sure.
Some years ago i have started to porting this game to an Arduino projects... but i never complete the project.. yet!
This game was originally published on the ASSEZETA.COM website, created by me and my old friend Marco Baudino.